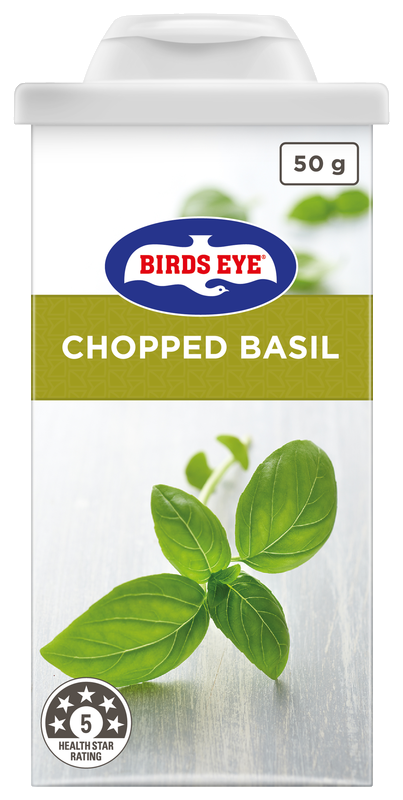 Birds Eye Frozen Basil 50g
Chopped basil.
Basil (95%), vegetable oils (sunflower, canola).
Health Star Rating 5 Stars
Whilst all care has been taken to ensure the information is
correct, please refer to the product label for further information.
Cooking Hints and Tips
Add basil to pasta, pizzas and stir fries.