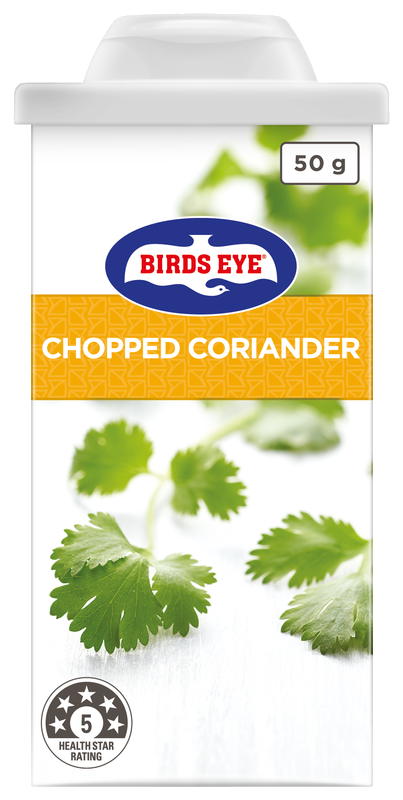 Birds Eye Coriander 50g
Chopped Coriander
Coriander (95%) , vegetable oils (sunflower, canola).
Health Star Rating 5 Stars
Whilst all care has been taken to ensure the information is
correct, please refer to the product label for further information.
Cooking Hints and Tips
Add coriander to a variety of meals including mexican dishes, stir fries and curries.